Name:
Wade Barrett
Height:
6'7"
Weight:
246 lbs
Age:
36
Hometown:
Manchester, England
Nickname:
"Bad News" Barrett
Manager:
None
NCWA Accomplishments:
To fill out when you win a title or major match.
Non- NCWA Accomplishments:
5x WWE Intercontinental Champion, 2015 King of The Ring, Winner of NXT Season One
ICWA Win- Draw- Loss Record:
0-0-2
Current NCWA Feud:
Jimmy Havoc
Face, Heel, or Tweener:
Heel
Style of Wrestling:
Brawler
Gimmick:
Sophisticated devils advocate who enjoys causing pain and suffering in others, a former bareknuckle boxer.
Finisher:
Bullhammer (high impact elbow smash), Wasteland (forward firemans carry slam)
Appearance: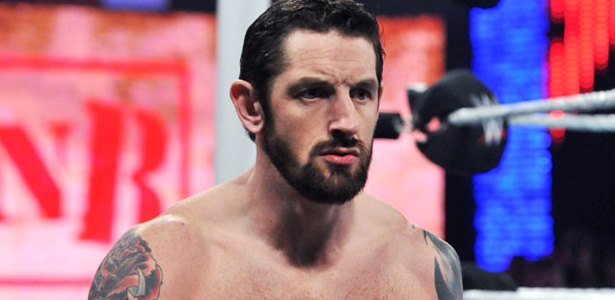 Entrance:
The opening piano bars of The Rolling Stones "Sympathy for the Devil" starts up as the arena goes entirely dark. The lights come up in a light glow of red, the outline of a man shown on top of the entrance ramp. As soon as the lights are fully up, he turns around with a grin on his lips. He walks down the ramp, haughtily ignoring the fans and heading straight for the ring, before turning to look and wait for his opponent.
Introduction Promo:
The camera shows in black and white the moment that Wade Barrett left the WWE. He is held back by Alberto De Patron on one side and Rusev on the other, being forced to look at a man he once called friend: Sheamus. The camera fades from the black and white image of Wade Barrett getting Brogue Kicked in the face to a full color shot of Wade's face now. He's aged a bit since the previous year, a darker look in his eyes. However, judging by the smirk one would never know it. The camera pans out to show Wade sitting at an office desk, his hands clasped in front of him on the desk.
Wade: I believe I do not need to make a formal introduction, but if that is not the case, please allow me to introduce myself. I am a man of wealth and taste. My name is Wade Barrett.
He smirks, sitting back in his chair as he studies the camera before deciding to proceed.
Wade: Back in 2016, I told the wrestling world that I was stepping aside from the ring. I promised I would be back when the time felt right. Well, the time most certainly feels right. The wrestling world is currently filled with the dregs of society. Men like the inconsiderable twat Jimmy Havoc fill the company of Progress, men who would rather end up killing themselves in the ring than actually put on a decent fight. Not that I can say much, I myself am an accomplished bareknuckle fighter. Then you have men like the concieted Bobby Roode filling the company of WWE, my old stomping ground. These men are…well…I can assure you that if any of them happen to cross my path in my new company, they will meet the right end of a hard elbow.
He stands, the camera panning out even more to show his massive height and frame.
Wade: I have been offered a position inside the National Championship Wrestling Association, a bit of a mouthful if I do say so myself. Well, I have some…bad news…for anyone who decides to get in my own. The old Barrett died when I received a Brogue Kick from my former friend. I no longer care what those who stand against me are going to say. No longer is it you are either with me or you are against me. Everyone is against me. And everyone will fall to the Wasteland.
The camera fades out on the damned smirk.
Last edited by Admin on Wed Oct 11, 2017 7:38 pm; edited 2 times in total
Admin




Posts

: 138


Join date

: 2016-07-31



Welcome to the World Class Division, Wade Barrett!
Admin




Posts

: 138


Join date

: 2016-07-31





Similar topics
---
Permissions in this forum:
You
cannot
reply to topics in this forum