Editor's welcome
Hello and welcome to issue two of the NCWA Insider, we hope you all enjoy our special holiday Christmas issue. We have two interviews for you, a special holiday photo spread and other special treats.
Top five Naughty and Nice
Well once again it's Remy here to bring you guys another top five! This time we're bring you a holiday themed one, with the top five naughty and nice!
5- Naughty Marty Scurll/Nice Zack Sabre Jr.
Starting with a Villain I think our newcomer, Marty, fits the naughty list perfectly. And for the nice we have Zack one of the few here without a chip on his shoulder.
4- Naughty Miz and Morrison/Nice Agatha Bancroft
Next is a double trouble with the tag team of Miz and Morrison, on the naughty list for sure. And the Nice list has Miss Bancroft, polite and kind young lady.
3- Naughty Wade Barrett/Nice Vitani Summers
Wade Barrett has earned his naughty list spot during his fued with Jimmy Havoc, Santa isn't happy with him for sure. And the nice list has Miss Vitani, again she's been one of the kinder queens in the company.
2- Naughty AJ Lee/Nice Dante Westmore
Naughty isn't quite the right word for AJ Lee, but I'm sticking too it and putting her runner up on the list. The runner up on the nice list is Dante Westmore, I've spent sometime with him and he's a really good guy.
1- Naughty Ari Heyman/Nice Cody Rhodes
And top naughty goes to the Young Lion's champ Ari, with his treatment of others and just being a jerk. I could keep going, but I promised to keep it short. And finally we finish with the self proclaimed hero of the NCWA, Cody Rhodes. A real stand up guy and willing to help the young rookie Dante, he is the top of the nice list.
Rumor Mill
Starting off my mill this week is the juicy little rumor about the Wyatt family, seen by myself. Luke has been seen watching watching miss Abigail quite closely, some would say far to closely to be innocent... And I'm sure little Miss Rae is going to be so disappointed by the next little bit of info, but is she saved him because she thought he was handsome then she is barking up the wrong tree... Little innocent Dante prefers male company, I've got it from a very close source. Maybe Cody will think twice before being a hero for him, Dante might have a crush on him after all... And lets not forget Mr champ himself Ari, unlike dear old daddy does quite often... Daddy Paul is supposedly not even going to be at any of the shows until the next title match, such a caring father indeed... And to finish it up I know something that will change the whole NCWA... But thats for next time perhaps.
(Thank you Wade, Becky and AJ for taking part in the themed shoot)We're happy to present you with the first peak of the new shirts that will soon be ready to sell! Also thank you to NCWA Young Lion Dante Westmore for his hard work in designing them.

NCWA shirt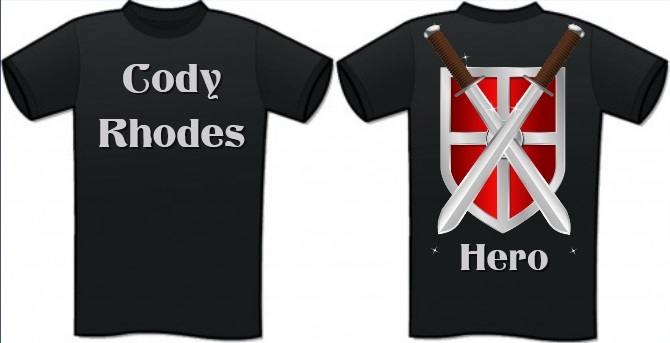 Cody's shirt
Jimmy's shirt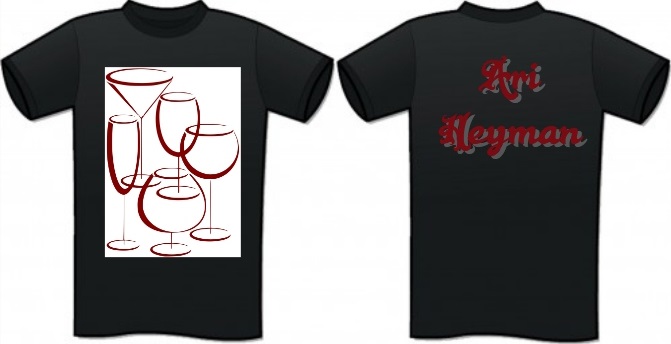 Ari's shirt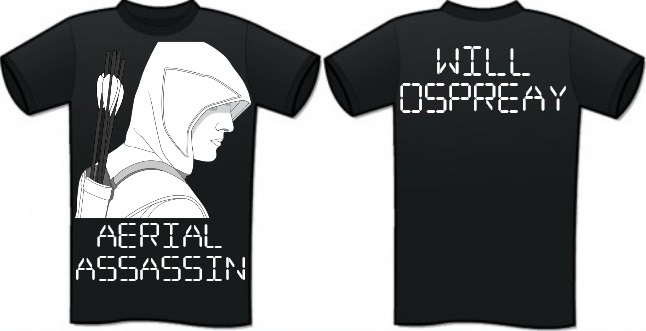 Will's shirt

Interviews
Finn Balor interview

Casey here! This time around I'm interviewing former NCWA Champion Finn Balor. What are his plans for the future? How's he taking his title loss? Find out below.

Casey: So, Finn. Your title reign didn't last as long as you expected, did it? How are you doing with that?

Finn: I'm fine. Nothing lasts forever. I've just gotta learn from my mistakes and go for it again later. Once everyone else has had a go, I believe is how it works.

Casey: It does. So what are you going to do now?

Finn: Believe it or not, I already have a plan. I'm already in contact with someone about an idea I have. It's gonna be magical.

Casey: Okay then. ...but not demonic?

Finn: Not at the moment, no. Balor's been... laid to rest for a while. I don't /need/ him. But he's fun to use at times. Pretty fun getting to work with a character so different to others'.

Casey: I imagine it would be. Reminds me of Jeff Hardy's...

Finn: It should! Jeff's brilliant. And the idea has partly inspired by him. Along with the Irish mythology of course.

Casey: Of course. What sort of myths should we be lookingforward to learning about?

Finn: Hm... Well if I told you, it'd give things away.

Casey: Ah. So, just 'magical' then.?

Finn: Yep. You'll have to wait and see.

Ari Heyman interview

Ian: Mister Heyman, thank you for your time today.

Ari: First off, it's Ari. Second off, can we make this quick?

Ian: We'll try... So first off I notice your wearing one of the new shirts that the ncwa is going to be coming out with, how do you like your shirt?

Ari: It's alright I suppose. I know it was designed by Dante, so I'd hate to compliment it any further.

Ian: Why such a disdain for him? He's never done anything wrong to you?

Ari: People like him don't belong in the business. He thinks he's working hard, hes just humiliating himself.

Ian: Most people would disagree, after all he's still developing and plus as a underdog he's building a following. Surely he's just going through a normal rookie process?

Ari: He's still developing which means he should go wrestle somewhere else where that sort of thing is tolerated. In this division he'll just be squashed to the bottom.

Ian: The young Lions are meant to develop talent though, that's the point of the division.

Ari: The Young Lions are meant to make those who aren't world names into world names. Not develop those who dunno what they're doing.

Ian: I have to disagree that he doesn't know what he's doing and say he's talented, but I suppose I should ask who are you picking for your next defense?

Ari: I've beaten him twice. Compared to me, the kid has no idea what he's doing. *laughs* I'm not sure anyone in the company is worthy. I think, however, Seth comes the closest to being worthy.

Ian: I see... Some people have thought the girl that helped Dante would be next in line?

Ari: As long as I am champion, Rae James will never get a title shot. Ever.

Ian: Why not?

Ari: Does it really matter why?

Ian: Maybe it does or maybe it doesn't, but readers will want to know.

Ari: You wanna know? Ask her. Or better yet, ask her trained monkey Enzo Amore.

Ian: Enzo Amore?

Ari: Jesus, do you interviewers not pay attention? *rolls his eyes* In her entrance promo, she had Enzo with her.

Ian: I'm just not familiar with Mr. Amore... *changing the subject for a moment* You said Seth was the only one worthy, what about Ivelisse? Isn't she wrestling in both Queens and Lions?

Ari: If she is that's news to me. She should focus on Nia Jax...wouldn't want a pretty thing like her to break a nail.

Ian: *quiet at his disrespect*

Ari: You asked me my opinion. I told you

Ian: That's all the questions we have today.

Ari: Good. I have better things to do.

End of the Year Awards

Best Star: Bray Wyatt

Best Queen: Nia Jax

Best Lion: Ari Heyman

Best Tag Team: Miz/Morrison

Best Rivalry: Wade/Jimmy

Best Moment: Morrison and Miz finding out how creepy Wyatts are


Westmore




Posts

: 113


Join date

: 2016-08-09



---
Permissions in this forum:
You
cannot
reply to topics in this forum