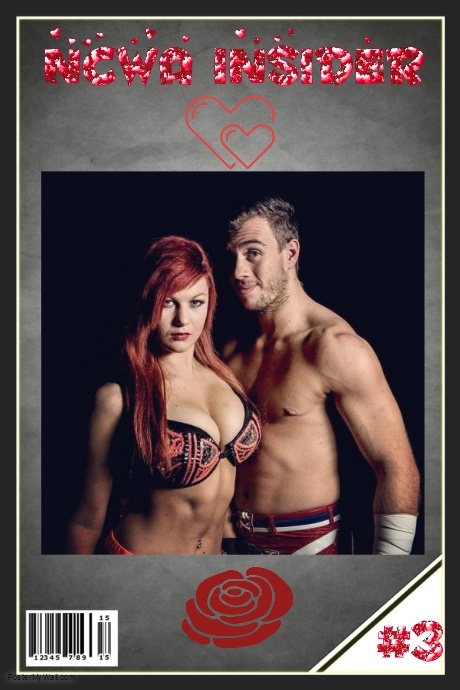 Editor's welcome
Hello and welcome to issue three of the NCWA Insider, we hope you all enjoy our special valentines day. We hope you had a good begining of the new year and we're sorry that we were unable to bring you one last month. Also we would like to thank Will, Bea, Ivelisse, Angelico, Jimmy, Rosemary, Rae and Enzo for the photos.
Roster valentines day plans
We asked some of the NCWA roster their plans for the day!
Dia: Colt and I are gonna be in Chicago, so we're gonna have a time hanging out there. There's a little restaurant we've gone to every year since we've been hanging out. We go get dinner and then go to this arcade we love.
Ari: A bottle of wine and one of my various beautiful callers. What can be better?
AJ: *giggles* Oh just special plans with my baby.
Nia: Oh I don't celebrate as much. Not really anyone to celebrate with.
Dante: Oh... Well since I'm single at the moment just doing something nice for mom.
Wade: I'm not a fan of Valentines Day. Never have been, never will be.
Ivelisse: None of your damn business
Bray: That holiday is simply a holiday of consumerism, buying things one doesn't need and doesn't want.
Photoshoots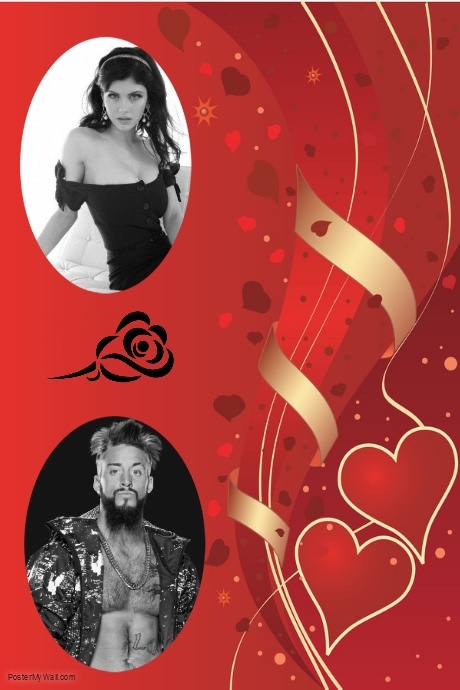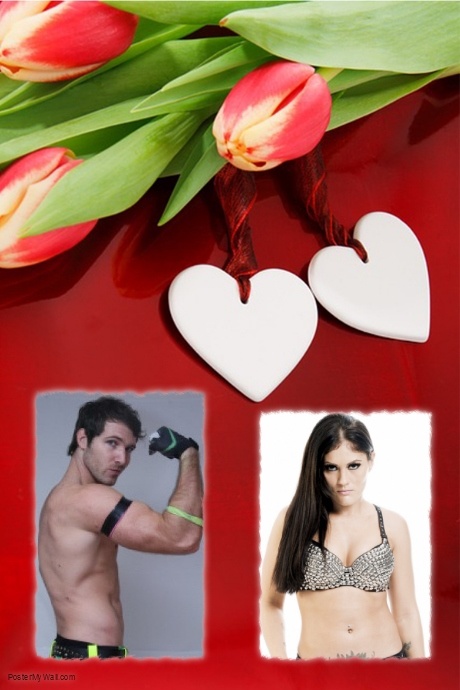 Fantasy Booking
Welcome to the new weekly segment where we take a one of our talented roster and book dream matches for them, we'll list oppenets and ask the fans to vote on who would win. Our first ever booking is Rae James, the Young Lion.
Lita vs. Rae
This is one name that always comes up when it comes to fantasy booking, Lita was tough and amazing wrestler until her retirement. We wish she was still wrestling just so we could see it. So fans who would win?
Candice Lerae vs. Rae or Worlds Cutest Tag Team vs. Enzo and Rae
This one is special because we could see it happen as either a single or tag team match, sadly not anytime soon seeing as all members are working in different companies but one can wish... So fans who would win?
Ricochet vs. Rae
It was hard to narrow it down to just one, but Ricochet won the staff vote and it is one we'd all really like to see someday, fingers crossed? So fans who would win?
Beth Phoenix vs. Rae
This one was a special request by one of our staff and one we're all interested in, the Glamazon stood strong in a weaker point in WWE women's wrestling. Sadly she is retired, but maybe we'll see her daughter in the ring someday. So fans who would win?
Shawn Michaels vs. Rae
This is the one dream match we will probably always bring up and yes mostly because he was a lot of the staffs favorite growing up, but also for many of us he is the measuring stick which a lot try to stand against in a career. We honestly believe it would be an amazing match if it could have ever happened annd we want to know who do you think would win?
Rumor Mill
Not much I feel like sharing with any of you today, why take away the fun of the surprise and so many of you are going to be surprised... I'd watch your backs if I was any of the roster...
Top five couples
Hey Ian filling in for Remy this time, said he wasn't feeling good so we hope he feels better soon and we start with no real order. We apolgize it's not long, but it was a bit of a last minute thing.
Dia/Colt
Will/Bea
Rae/Enzo
Jimmy/Rosemary
Ivelisse/Angelico

Westmore




Posts

: 113


Join date

: 2016-08-09



---
Permissions in this forum:
You
cannot
reply to topics in this forum