Editor's welcome
Hello everyone and welcome to the very first issue of the NCWA Insider, I am the Editor, Ian Blake. First off I have to thank Mr. Anoai for the chance to run this fine magazine, it's an honor to bring everyone the first issue. We've got a few interesting articles and we hope you will enjoy them. Also I'd like to give a quick thank you to the hard working staff, we wouldn't have been able to do this without you.
Music review
Hey guys Dia Banks here and I am here to look at the music of the NCWA. This week, we're going to be taking a look at our newest member of the Queen's Division: AJ Lee.
Now I have to say, AJ Lee is always a woman I wanted to fight in the ring. She's powerful, she's tough, and she doesn't let anyone step in her way. You would think that a woman like that would need a tough and bad ass theme song, right? Instead, we have some pop song called "Let's Light It Up". Now, I'm not saying that it's a bad song. The song is rather catchy in it's instrumentals, lyric wise I just don't think that it fits AJ Lee.
If I was going to pick a theme song for AJ, I think I would go for something upbeat and rock. I mean, I think I'm biased to rock, but I'd go rock. Might I recommend Cherry Bomb by The Runaways? Something by a girl band who could kick your ass and look good doing it would fit Miss Lee. Another suggestion, more so based on her personality, would be Crazy by Gnarles Barkley. Hey, I'm just calling it like I see it.
Top Five
Welcome to top five guys! I'm Remy Brooks and I'll be bring you this issue's top five list. With most of our champion's currently named lets look at some contenders for the titles, today we'll be listing the top five potential future champs.
#5 - Wade Barrett, well known from his time spent in WWE and tough fighter in the ring. I honestly believe it's only a matter of time before Barrett finally gets his shot at the title and wins.
#4 - Jimmy Havoc, a staple in the British wrestling scene and one of the most dangerous in the NCWA. Once again we only have to wait for him to win it, lets see if he can have a repeat of his Progress reign.
#3 - Cody Rhodes, the second generation star. I've been a fan of his since WWE, I always wanted to see him win a main title there and I'm sure it's not going to be long before he wins one here.
#2 - Dante Westmore, the rookie. I know he's not had much of a chance to show off just how good he is the NCWA crowd, but having seen his indy tape I have to say this kid has a bright future in front of him. Sooner or later Dante Westmore is going to be a champion, mark my words.
#1 - Vitani Summers, a former Shimmer Champion and in my opinion one of the best ladies we have on the roster. Show after show she's been putting on a strong showing and despite her resent losses I know she has a title run in her future.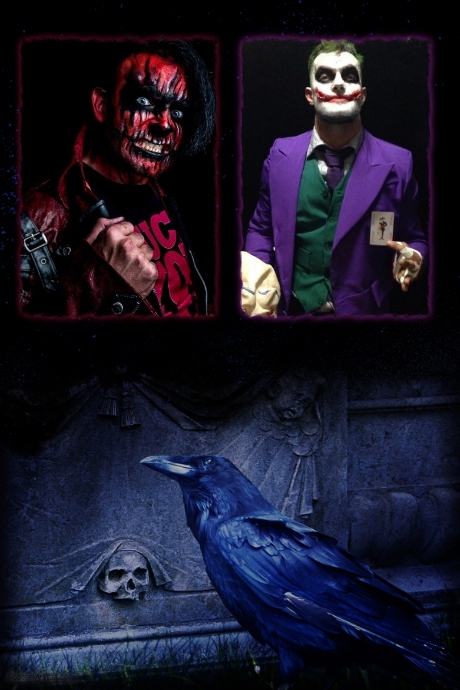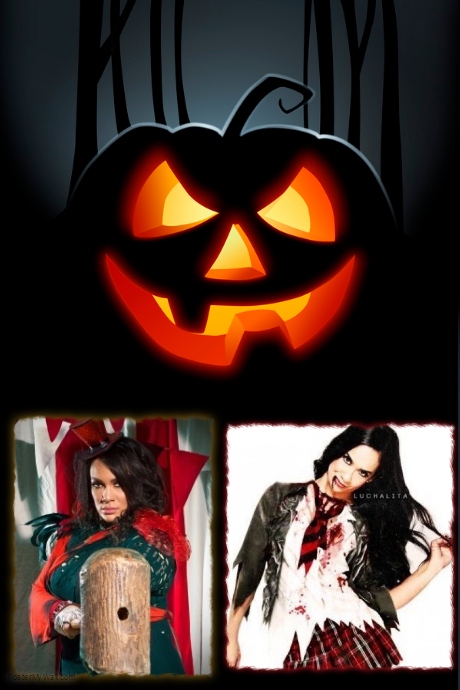 (Thank you Finn, Jimmy, Nia and AJ for taking part of the themed shoot)
Rumor Mill
This is the Rumor Mill where I, Peter Darwin, root out all the dirty little secrets of the NCWA. For this issue we'll be looking at a few different wrestler's and rumors that have been going around the mill.
The first rumor is simple enough, it's said that Ari Heyman doesn't matter at all to his father. An insider claims that Paul thinks more highly Brock then his own son. Next another insider claims that NCWA is going to gain a number of roster members, two very well known former TNA tag teams... Also a villain and an assassin... And also there are rumblings of problems between one of our well known tag teams, but I'll let you guess which one. Lastly rumor has it Barrett isn't as fearless of Jimmy Havoc as he's been acting, he was seen by one of my insider's pacing with a worried face... I think that's all I'll share for right now, goodbye readers.
Interview
So for our first issue we've decided instead of a single interview we'll be asking some of the wrestlers their thoughts on the NCWA owner Mr Anoai and Mr. Anoai's thoughts on his wrestler's, so here we go folks!
First up some the Wrestler's!
Vitani - I love that he is given women a decent shot at things here. I am very grateful to him."
Miz - I don't like that he lets creeps do what they want. But he gave e a job here, so I guess he's okay."
Morrison - The boss, right? I've seen him like... twice? Seems okay.
Dante - I'm very grateful to him, he's given me a huge opportunity.
Nia - Kai has always been a lot more business minded than a wrestler. I think he's doing a decent job here.
AJ - *giggles* I think he's really nice, but Mr. boss seems to get grumpy pretty easily!
Iokua - He is... cool. We don't talk that much, but he is like family to me.
Finn - He's a pretty great fella. Seriously. Where would we all be if he hadnt started this show?
Ari - Kai Anoa'i? I think he's way too young to be running a business. Maybe he should give it to someone else.
Wade - Lad is a good head, just needs to stay out of my business.
Ivelisse - Only met him a few times, seems nice enough and he knows I'm good enough to face his males so I have no complaints.
Next Mr. Anoai!
Ari- He's a good wrestler but I don't condone anything he has ever done. You don't do the things he's done.
Dante- I see so much potential in Dante Westmore. He's strong and works hard. He's a future Young Lions Champion for sure.
Seth- I like this kid. He's proved to be a strong talent in other promotions. I can't wait to see what he does here.
Agatha- I would prefer to see Agatha more comfortable. She's very pressured by the ideals of her grandfather.
AJ Lee- Miss Lee and I do not see eye to eye. As long as she stops attacking my talent, she'll be okay.
Ivelisse- Miss Velez is one of the most respected women in my company. I hope she keeps going, but doesn't do worse.
Nia- I feel like I'm biased. She's related to me, so of course I'm going to say she's perfect.
Vitani- I think that she's got a lot to show us still. She's someone I look forward to seeing more of.
Miz and Morrison- Separate, they're great. Together they are cattier than an animal sanctuary.
The Wyatts- The longer they're here, the creepier they get and I don't think that's a good thing.
Cody- I have the utmost respect and admiration for Cody though I do want him to know we don't need a hero.
Finn- I'm not quite sure what to think about him. One moment he's nice and nerdy, the next he's creepy.
Jimmy Havoc- I am only going to say he's talented because I'm sure if I say anything else, he'll kill me.
Wade- He's brave, I'll give him that, but I've always found him to be cruel.
Zack: He's the best technical wrestler in our company, so maybe there's truth to his best in the world moniker.

Westmore




Posts

: 113


Join date

: 2016-08-09



---
Permissions in this forum:
You
cannot
reply to topics in this forum